Man runs 300km in undies for charity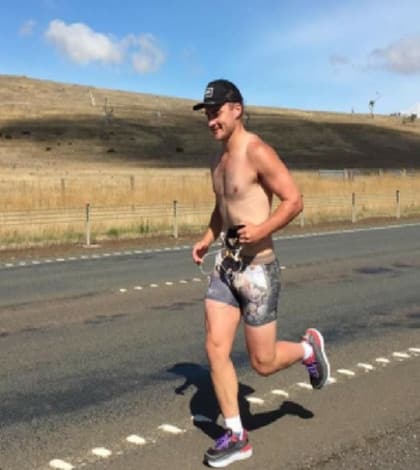 A man from Australia has ran 300km in his own undies to raise lots of money for a charity.
Tasmanian, Brayden Hayes, has also ran 323-kilometres following off a clip on social media about cricket. Along the way he has raised thousands of money for charities.
In January, Hayes jokingly had posted on social media, that he would run exactly 323 kilometres if Hobart Hurricanes beat a record run total by the Melbourne Renegades and unexpectly he did.
Due to the run he did he raised more than $17,000 for the local charities Motor Neurone Disease Tasmania and Diddy's Day Out through Run For A Cause.🏃
I think that is realy inpressive and I would never even do that even if I was a boy, but he should feel very proud because it was for a good cause.