Libary cat allowed to stay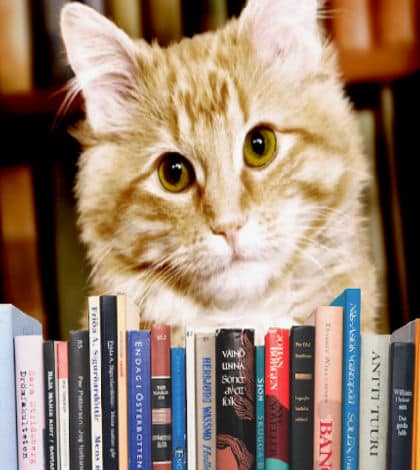 Who:Browser (a cat) and the north city council.
Where: The city's puplic library.
When: July 6, 2016
Why: Because they voted and it is Browsers job.
What:A north Texas city council has voted unanimously to reinstate Browser the cat to his job as live-inmascot of the city's Public library.
The council voted 3-0 to let browser stay at the library 2 weeks after voting 2-1 to give the tabby 30 days to check out.
Mayor Ron White had said he was overwalmed with more then 1,000 messages on social media, all in support of keeping browser on the job.
The vote was taken without Browser's supporters who jammed the council chamber.
IN MY OPINION:
Browser is so cute!!! Browser is lucky he can stick to his job but I wonder what he does.