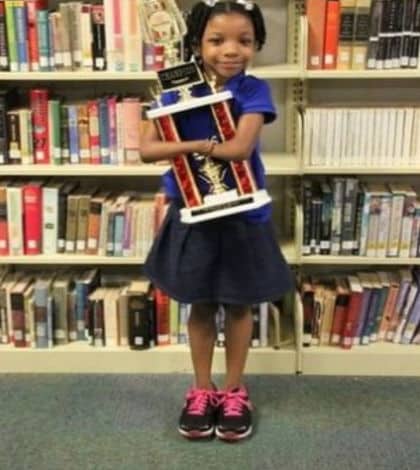 who: Anaya Ellick
where: US
What: Seven-year-old student Ellick Anaya was born without hands has won a US national handwriting contest.
Anaya Ellick is from Chesapeake, Virginia. To write, she stands to get the proper angle, holding a pencil between her arms.
She beat 50 other competitors to get the special-needs category prize at the National Handwriting Contest.
This category rewards students with an intellectual, physical, or developmental disability.
Competition director Kathleen Wright told ABC News that her "writing sample was comparable to someone who had hands".
This is what her winning entry looked like: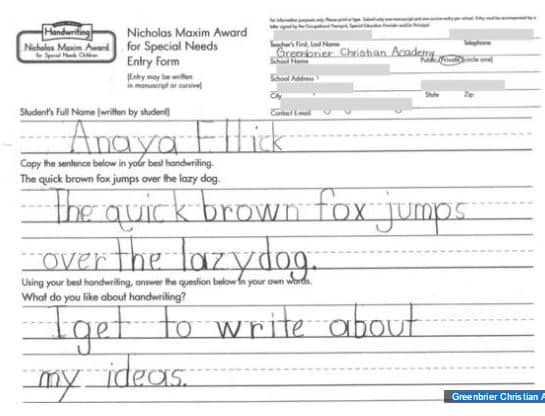 IN MY OPINION: for someone with no hands beating 50 people is just WOW
!!!